Holiday Homes on the Norfolk Broads
Norfolk Broads Holiday Cottages With Fishing & Boat
Several of our holiday cottages have direct access to the waterside of the Norfolk Broads, which is recognised as one of the UK's best places for fishing with a rich diversity of fish species. Our holiday cottages are provided with a day boat (outside of the peak season), so you can fish from the holiday cottage and from the day boat.
In peak season day boats can be hired at a 10% discount if staying in one of our holiday cottages.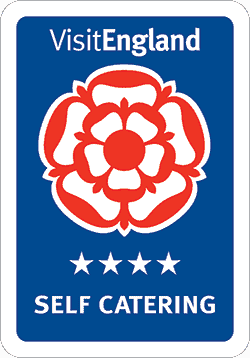 BEWICK SWAN
With stunning views of the marina and River Bure, Bewick Swan is the perfect retreat for exploring the Norfolk Broads. Take advantage of our free day boat (not available during peak summer holidays) and enjoy a day out on the water - whether it's fis...
COOT
Coot is one of 4 Norfolk Broads Cottages built by the river to replace boatyard sheds. And refurbished in 2019. It's a great choice for a family break by the waterside. Try your luck at fishing from the garden or boat (available for free outside scho...
CRESTED GREBE
This riverside holiday home is perfect for enjoying a Norfolk holiday. 12 miles from the fine city of Norwich. 20 mins drive to pristine (and quiet) beaches. Even better, this riverside holiday home is in the Norfolk Broads National Park You can m...
GREBE
We refurbished this lovely waterside holiday cottage in 2019. Grebe is one of 4 Norfolk Broads Cottages built by the river to replace boatyard sheds. Its upside-down construction provides a tranquil view over the working boatyard. Set back from the m...
GREYLAG GOOSE
Whilst sitting on the balcony of Greylag Goose, you can enjoy a panoramic view of the marina. Look a little further and you can watch river life pass you by. Fancy getting up close, take a day boat, hire a paddleboard or dip a rod in the water? try i...
HERON
This self-catering property is situated on the edge of Wroxham and has beautiful views looking out over the ever-changing Daisy Broad.  Fitted out to the highest standard, the Lodge can sleep 8 people in four bedrooms. Heron (newly refurbished in...
JIB SAIL
You'll find this lovely spacious holiday home within our boatyard. With balconies overlooking the marina. People watching or fishing from the deck are a must Jib Sail comes with a day boat outside the main school holidays. Should you want to get a b...
MAIN SAIL
This is one of our largest apartments in the Sail Loft, with 5 bedrooms split over 3 Floors This spacious and light apartment is within our working boatyard. This comfortable holiday home has several balconies plus a sun deck. Ideal for relaxing &...
MALLARD
Mallard has been recently refurbished in Nov 2018 and is designed in an 'upside-down' style. It has an open plan living area on the first floor positioned to provide the best views of the River Bure, Marinas & Boatyards.  French doors lead to a...
RIVERS EDGE
This south-facing property in the heart of our Boatyard overlooking the moorings on Daisy Broad.  Its upside-down style makes views from the balcony off the open plan kitchen, diner, sitting room special The self-catering cottage is within easy w...
RIVERVIEW
This lovely property is in the mi...
SPINNAKER
This fantastic holiday property has a large balcony. with a panoramic view over the River Bure, marinas and boatyard. There is no better place for watching Wroxham river life. Spinnaker has 3 floors, with the Kitchen and sitting room found on the ...
STAY SAIL
This light and airy holiday home has balconies and a sun deck. It's perfect for people-watching in the boatyard or catching the last of the light over the river. This 3 story apartment sleeps up to 9 people and has a living room and kitchen diner ...
TOP SAIL
This holiday home is in a perfect position for exploring Norfolk and the Broads You have the river on your doorstep, and a hire boat at your disposal (outside school holidays). 5 mins walk away and you're in Roys of Wroxham, the shop that sells (alm...
WATERSIDE
One of the best things about Wate...
Learn more about a fish holiday on the Norfolk Broads
Learn more about a fish holiday on the Norfolk Broads
With less river traffic as Autumn arrives, now is the season that fishermen head for the Norfolk Broads to seek the big shoals of bream and roach.  Every visitor has a favourite spot, but using a...
❮
❯
Go to homepage