Since the time the when railways arrived in Norfolk, the Norfolk Broads have been the perfect setting for a relaxing holiday unlike no other.
The first holiday makers took their holidays on pleasure wherries which were an adaption of the old trading wherry which sailed over the whole lengths of the Broads carrying cargo.
Pleasure wherries were fitted out luxuriously for the enjoyment of Edwardian families – and some even had a grand piano in front of the mast.  Today you won't find many pianos, but you will find the same genteel atmosphere as you drift along at your own pace, with grassy banks and bird calls adding to the tranquility.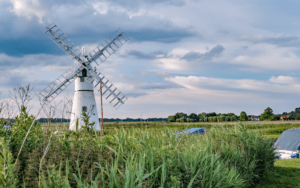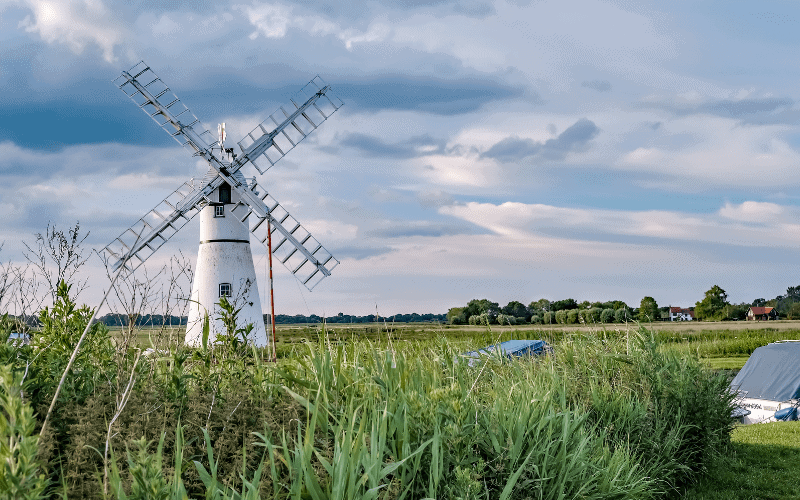 The secret to appreciating this is not to try to see the whole of the Broads a set time, or be too rigid about getting from A to B in a day.  If you can't get to a town or village, just throw out the mud weight and spend the night in the middle of the Broad, watching the beautiful sunsets, enjoying the huge Norfolk starry night skies and drifting off to sleep to the sound of lapping water.  Waking up on the river is a wonderful experience too – if you've never eaten a fried breakfast on the water, you've haven't lived. We guarantee the smell of frying bacon will stay with you for the rest of your life.
And, don't worry about the kids having nothing to do, they will enjoy the sense of adventure of being isolated and having to fend for themselves. The Broads is a great place for youngsters to learn to fish, it is one of the great angling centres of the country.  Even adults can imagine they're in Swallow and Amazons territory.
Our boatyard staff live on the Norfolk Broads and know all secrets to an away from it all holiday, so ask them for advice on where to go, locals walks, what to see and where to find a quiet mooring.
The main villages of Wroxham and Horning can be quite busy but just an hour or so on the river and you're in another world.
We have small cruisers for just two, or larger cruisers for families or group of friends that will sleep up to twelve people.  Take a look at our range of Norfolk Broads cruisers to find one that would suit your needs or give our experienced booking staff a call who can help ensure that this is one holiday that will provide memories to last a lifetime.
Call 01603 782625   Email bookings@barnesbrinkcraft.co.uk