Welcome to our Spring Newsletter, our first of the 2018 season.
We've had a busy winter building another four of our Brinks Serenades, along with an extensive maintenance programme for the rest of the fleet, the self catering properties & the day boats.
Work has almost finished on Riverside Marina where we have installed new pontoons with water and electricity, and we now have additional car parking which will provide much needed space on busy turnaround days and for boats looking to visit Wroxham during the week.
The first week of the season coincided with the 'Beast from the East' making an appearance, but we still had some customers eager to get out and enjoy their time on the Broads.  Thank you to Dave B who provided this photograph from his recent holiday.
During the winter months we have been making some improvements to our website (more of that below) but one of the features we have now added is 'Customer Reviews' to all of our Boats & Holiday Homes.  These are honest reviews which we hope will help you when making a decision prior to your booking.
Easter is early this year, just two weeks away but there is still time to book a cruiser or one of our self catering holiday homes to enjoy the Bank Holiday weekend or the school holidays – we do have a couple of 'Offers' on during this period.
Alphacraft
Last autumn we acquired the ex Alphacraft boats from Brundall.  Some of these boats are now incorporated into our fleet and others we are selling via our sister company 'Norfolk Boat Sales'.
If you fancy owning your own boat, take a look at their website to see if there is anything you fancy!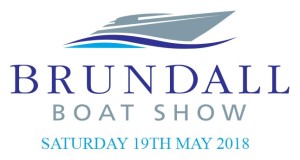 Dates for your diary!
Saturday 5th May – Horning Boat Show – The village bi-annual boat show where you can view boats on the water and also on the land.  A whole host of stalls & stands will keep you busy and there is entertainment throughout the day.   10.00 – 17.00
Saturday 19th May – Brundall Boat Show – Hosted by Norfolk Boat Sales & Norfolk Yacht Agency on the marinas at Riverside Road in Brundall.  There will be over 150 new and pre-owned boats available to view on the water, and plenty of the local marine businesses exhibiting with everything you could possibly need for this coming boating season, along with delicious food & drink and entertainment throughout the day.  A water taxi will transport you free of charge between the two sites.  09.00 – 17.00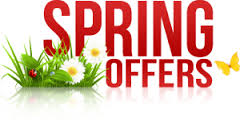 Special Offers
We currently have several 'Offers' on our website, for example:-
    Save 15% on self catering breaks in April & May
    An 'early season saver' on selected boats in April & May '18
    Book your 2019 holiday at 2018 prices & get an early booking discount of 5%  too
Please visit the website for full details of these & other offers & late availability – remember if you have holidayed with us before & rebook direct you will also receive one of our delicious 'Loyalty Hampers'
Plan Your Holiday
During the winter months we have been going through the feedback forms that our customers have returned to us after their holidays, and the most repeated request was to have more information about planning their holiday before they arrive.
With this in mind, we have added a new 'tab' to our website menu to help you with planning your holiday before you arrive.
In previous years we added an interactive map which is still available to use and which we are constantly adding to and updating.  In addition to this we have also added a 'distance calculator' to help you work out how long your trips will take, a suggested route for both a short break and weekly holiday.  We hope that you will find these 'tools' useful.
New Data Protection Rules (GDPR)
On the 25th of May this year new rules come into effect which will change the way we are allowed to contact you.
If you would like to continue receiving our Newsletters, please 'click' on the Green button opposite.   ​Please note that only customers who actively 'Opt In' will continue to receive information from us.



If you no longer wish to receive emails your information will be removed from our database with effect from May '18.