OCTOBER NEWSLETTER
It seems strange to be putting our October newsletter together on a day
that has reached 22 degrees in temperature, but here in Wroxham we
are really enjoying this very mild Autumn weather.
If you fancy taking a late season holiday or short break on the Norfolk
Broads, take a look at our 'Offers' page where we have some great
deals on late availability.
Thanks to Claire Wood who sent in this lovely misty morning
photograph taken on her recent holiday.  Misty mornings and lovely
sun sets are what you can expect as the norm at this time of the
year on the Broads so keep your cameras at the ready!
October Half Term
There is still time to book for the October half term and we are
giving a 20% discount on our hire terms for boating holidays and
short breaks starting between Friday 18th October and Friday 1st
November.
Call our booking office on 01603 782625
Christmas & New Year
Why not do something different this year for Christmas or New Year?
We are offering a 20% discount on our brochure prices for our self
catering properties.  They are are fully equipped, there is ample parking
and the lodges are centrally heated which is included in the price.
To help get you in the mood for Christmas celebrations we will provide
you with a Christmas tree, a bottle of bubbly and a hamper of delicious
local seasonal foods.
See our main web page for more details on Christmas self catering
holidays, but if you would like to talk to a member of our team on
01603 782625 we will be happy to help.
Welcome Bags
We want you to relax, unwind and start enjoying your holiday as soon
as you arrive at Barnes Brinkcraft, so we now provide you with a
'welcome bag' which includes tea, coffee, sugar & biscuits along with
some local information on how to get the most of our your Norfolk
Broads Holiday.
Hen & Stag Parties Welcome!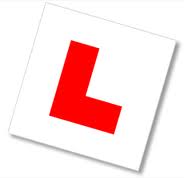 Here at Barnes Brinkcraft we welcome Hen & Stag parties.*  If you are getting
married or if you are the person organising the Hen or Stag party, take a look
at our ideas of how to get the most out of your Norfolk Broads celebration.
Whether you choose a Cruiser break or one of our Self Catering properties, you
can be sure that you will have celebration to remember for all the right reasons.
* A security deposit is payable
Joe Skipper – Ironman
Local man Joe Skipper competes in triathlons and is sponsored by Barnes
Brinkcraft.  He had had a really good season and is soon to compete in
'Ironman Florida' in which he hopes to make a personal best attempt of
under 8 hours.  Good Luck Joe!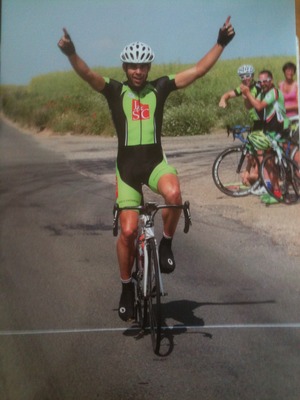 Share Your Holiday Photos
We love to see your holiday photographs, if you've had a great time and
would like to share your pictures with us, email them to
kerry@barnesbrinkcraft.com or add them to our Facebook & Twitter pages.
Thank you to Simon Truman who sent in this photograph of his dog
Stanley who appears to be in charge of the boat – Mmmm, we need
to check our insurance regarding that!
Thanks for sending your photo's in Simon and Claire, there will be a bottle
of Bubbly waiting for you next time you take a holiday with us.