AUTUMN NEWSLETTER
Welcome to our Autumn Newsletter, we've got lots to tell you after an extremely busy summer, so grab a cuppa and get comfy for a Norfolk Broads catch up.
Have you seen our new look website?
Over the last few months we have been working hard to improve our
website
, making it
fully responsive to tablet devices and smart phones.  We have also changed the
navigation making it much easier to find exactly what you are looking for and we have
added several more pages with lots more information to help making booking and
planning your holiday even easier.
Interactive Map / Holiday Planner
One of the new features on the website we are especially proud is our new Interactive
Map/Holiday Planner.  The map shows lots of local information to help you when planning your route around the Broads.  Choose from wifi hotspots, moorings, information on towns & villages, public toilets/shower facilities, places to eat, where the bridges are located and their heights – we have even put a suggested 7 day itinerary .  You will also see helpful notes and in some cases photographs* of places which we think you will find useful.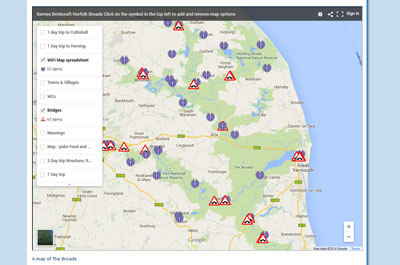 * Some photographs are from our online Customer Photo Album – if you have any you
would like to share please email them to kerry@barnesbrinkcraft.com.
Brinks Rhapsody – New Hybrid Cruiser
In August we launched our new hybrid cruiser Brinks Rhapsody which is now part of our
Elite Fleet.
A fully electric hybrid, there is no engine on the boat, just a bank of batteries which drives
the motor, and should the batteries require more power, a generator kicks in and powers
the drive giving almost silent cruising.
Almost fully booked since it's launch date we have had lots of really positive comments
and several people who hired this year and booked for next year already.  We do plan to
add another to our fleet next year – launch date to be confirmed.
To see the Brinks Rhapsody in action, see the
You Tube
review video which our customer
Robin S has uploaded – it is really fantastic and once again we'd like to thank him for doing this. 
To book call 01603 782625 or EmailChristmas Shopping Breaks
Is the thought of Christmas shopping sending you into a panic?  The stress of finding that
perfect present along with all the pushing, shoving and horn blowing that goes with city
centre shopping, it's not a great start to the Festive season is it?
This year why not combine your Christmas shopping with a short break to the Norfolk Broads.  We are in the heart of Wroxham, close to 'Roys' the largest village store in the world, where you are sure to be able to find a gift for everyone on your list.  Our waterside self catering properties are perfect for couples, families or for friends to share, and from just £232* for short break it makes an affordable treat just before Christmas.
'Broadscapes' Photographic Holidays 
We mentioned this earlier in the year, and it's taken us a little longer to put together than
we thought but we are now ready to start taking bookings for our photographic holidays.
Based around pre arranged rendezvous at different locations, meeting for daily tuition
with local photographer Paul Studd, a chat but above all for a chance to point your
camera at some of the iconic windmills & wetlands of the Norfolk Broads.
The holidays are open to everyone staying with us either onboard a cruiser or in one of
our self catering properties and are suitable for beginners and more advanced
photographers. The price is just £95 per person plus of course the cost of your
accommodation or cruiser hire.
The first mid week holiday takes place on Monday 20th April, or we have a weekend
break on Friday 15th May.  Places are limited to 8 participants per holiday , so early
booking is advised.  For more information please visit 'Broadscapes' on our website
or call the office on 01603 782625
Spend Christmas on the Norfolk Broads
We still have limited availability for Christmas in some of our self catering properties.
If you fancy doing something different this year why not get the family or your friends
together and spend Christmas on the Norfolk Broads.  The price of your holiday
includes a bottle of bubbly, a hamper of local seasonal foods and a Day Boat for the
duration of your stay.  We will even put up and decorate a Christmas Tree for you!
Customer Loyalty Scheme
Our Customer Loyalty Scheme has proved really popular and will continue next year.
If you have previously holidayed with us in the past 4 years, and rebook with us direct,
you will receive a delicious local food Hamper supplied by Farm to Fork.  This will be
delivered direct to the boatyard prior to your arrival for the start of your holiday.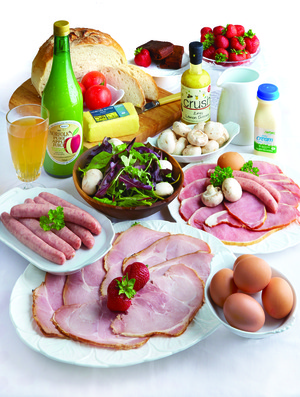 contents may vary.
Hen & Stag Parties Welcome!
Here at Barnes Brinkcraft we welcome Hen & Stag parties.*  If you are getting married
next year or if you are the person organising the Hen or Stag party, take a look at our
ideas of how to get the most out of your Norfolk Broads celebration.
Whether you choose a Cruiser break or one of our Self Catering properties, you can be
sure that you will have a celebration to remember for all the right reasons.
* A security deposit is payable
Barnes Brinkcraft on tour!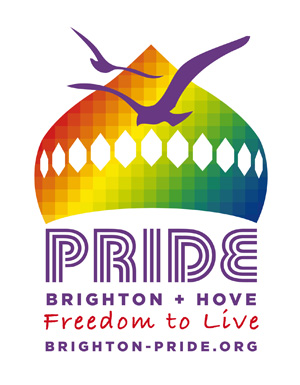 Thank you to everyone who visited us on our stand at Brighton Pride again this year.  It was our 2nd year at Pride and we thoroughly enjoyed it.  It was lovely to see Robert Williams and his partner again who were the winners of our competition last
year.  It's not set in stone yet, but next year we may be heading to north to Manchester
Pride – watch this space!
Early Bird – book now for 2015 and save 5%
Save 5% on our brochure price for 2015 bookings made before 28th February '15.
New brochure out now!
Our 2015 is now available, to make sure you get your copy please email bookings@barnesbrinkcraft.co.uk
This year we have used new technology 'Clickable Paper' which we hope you will enjoy.
Share Your Holiday Photos
Our online album for our customers photographs is proving a real hit and we have loved
seeing what you all get up to on your holiday.  Thank you so much for sending them in and
please continue to do so.
If you would like to share your pictures with us, email them to kerry@barnesbrinkcraft.com or add them to our Facebook, Twitter & Ingragram pages – you could win a £50 Amazon voucher!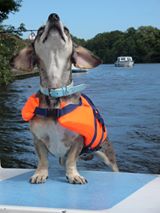 Thank you to Lindsay P who sent this photograph in – we love this one. Next time you
take a holiday with us, there will be a bottle of bubbly waiting for you to enjoy.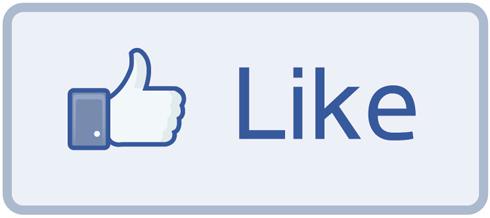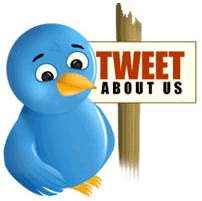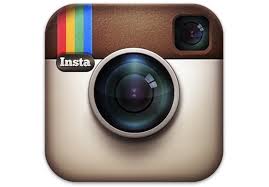 We've just got a new Instagram account – follow us for regular upates.  #BarnesBrinkcraft