Brinks Tempo 1

We launched our New Design Brinks Tempo in July 2019 and got great feedback from our first customers
When asked what we could improve about their holiday aboard Brinks Tempo.
David S said "everything was brilliant" &
Catherine R said the "the boat was perfect"
We asked visitors what they really enjoyed about their holiday with Barnes Brinkcraft
Stuart S said "the very model boat and the easy handling and of course the Norfolk broads pubs"
and
Craig L said "the shower on the boat"
We are pretty keen on Norfolk Broads pubs too
Brinks Tempo 2 and 3 will be ready for the new 2020 season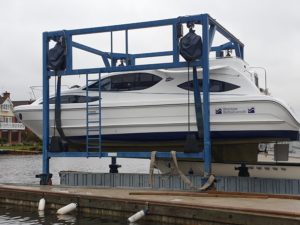 Tempo 2 is now afloat, and once we fit the fenders, add the upholstery and hang the curtains she'll be ready for hire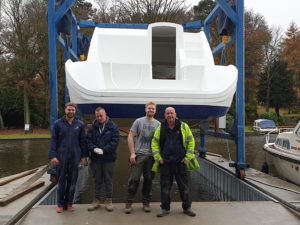 Tempo 3's hull is in the shed. Our boatbuilders are working hard to ensure she's all kitted out for Easter aboard
We're not sure why Tom our yard manager (the one in the high vis jacket) is in this picture!
Brinks Tempo Key Features
Sleeps 4 +2
35ft
Dual Steering
Bow Thruster
4 x Solar Panels and shore power charger and fast charge lithium batteries. This means the boat uses electric rather than diesel power as much as possible
2 Bathrooms
Electric Anchor Winch
Fuel efficient low emission engine
2 x warm air heaters (great boat for all seasons)
Wireless Phone Chargers
Electric sunroof and extra roof lights (this creates a light and bright interior)
Spacious saloon and exterior seating area
If you'd like to book Brinks Tempo please see further details and check availability here
Brinks Encore V2 Launching Soon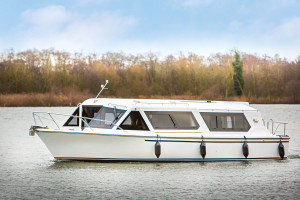 Keep your eyes peeled, we've got another 4 new boats ready for the 2020 season.
These boats will be very like Brinks Encore.
Sleeping 2+2 people in a 28ft boat
The sliding canopy means this new boat will fit under all the bridges on the Norfolk Broads. (provided we don't get a lot of rain coinciding with high spring tides)
If you'd like to know more. Please sign up for our newsletter and we'll keep you up to date with Barnes Brinkcrafts latest news