The Sail Loft holiday homes  – refurbished ready for Christmas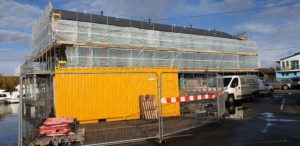 Barnes Brinkcraft and MS Oakes are hard at work getting Spinnaker, Jib Sail, Top Sail, Main Sail and Stay Sail refurbished and ready to use for the lucky people staying in our holiday homes over Christmas and New Year
We'd normally suggest you hurry up and book, but we haven't got any availability for Christmas and there is just one slot left for New Year
However….. don't despair.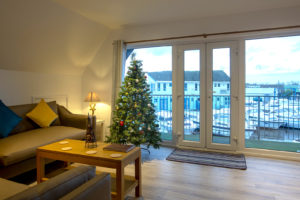 Brinkcraft refurbished The Daisy Broad Lodges last year, and have just had a cancellation on Coot, so get your skates on if Christmas on the Norfolk Broads (with a boat) is something that appeals.  Coot sleeps up to 8 people too
We do have some availability for smaller parties  – take a sneak peek at Rivers Edge or catch the views from our holiday homes situated on the other side of the river Bure
White Christmas on the Norfolk Broads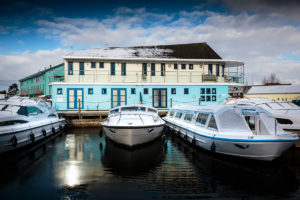 There are loads of things to do on the Norfolk Broads at this time of year.
Each of our properties comes with a boat, so don't miss the opportunity to take it out and catch that pike or feed the local duck population (they really appreciate it at this time of year). And if you need an excuse for a warm-up, there are several local pubs we can recommend.
Visit Norfolk offers a great tool that enables you to have a look at what's going on during your winter trip to the Norfolk Broads
I had a sneak peek for you and the range of activities are enormous.  Fancy floodlit swan feeding, or are you more taken with a Christmas spectacular at the historic hippodrome.  In need of some exercise to fight off the mince pies.  North sea swims are organised at both Cromer and Hunstanton for those who are braver than I