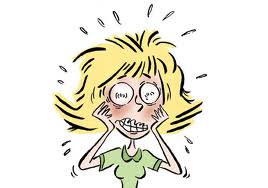 Is the thought of Christmas shopping sending you into a panic?  The stress of finding that perfect present along with all the pushing and shoving and horn blowing that goes with city-center shopping, it's not a great start to the Festive season is it?
This year why not combine your Christmas shopping with a short break to the Norfolk Broads.  Our two-bedroomed properties Rivers Edge and River View, both have en-suite bathrooms making them perfect for families or for two couples to share, a short break makes an affordable treat just before Christmas.
Roys of Wroxham said to be the 'largest village store in the world' has everything you could need from present ideas, decorations, festive food and lots, lots more.  What's more it is just a five minute walk from Barnes Brinkcraft so no need to queue for a car parking space either.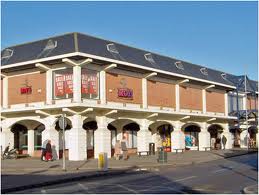 If you do want to go into Norwich city centre, you can take the train from Wroxham station.  Norwich is listed as one of the Top 10 places to shop in the UK.  Shopping in Norwich is a unique experience with high street stores, designer brands, independent shops and quirky goods are all on offer.  Outside of London's Oxford Street, Norwich is the only place in the UK to have 4 national department stores as well as a local independent department store, Jarrold, within its city centre.
There is still lots going on in Wroxham out of the main holiday season, so while those who want to can go shopping, there's the option for fishing from outside your door, the local pubs and restaurants are still open and the Bure Valley Railway offers their 'Santa Special' trips from the 24th November until the 24th of December, so a chance for the little ones to see Santa with their wish lists.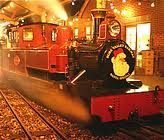 A little further afield the Thursford Christmas Spectacular is on from early November until the 23rd of December, "the biggest and most exciting Christmas show of all time in Britain."  Booking is essential, see website for details.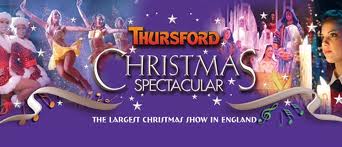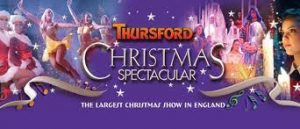 You can book your accommodation online or by phone on 01603 782625 – we'd be happy to help.  Don't forget when booking accommodation you will also get the use of a Day Boat free of charge for the duration of your stay!

To get you into the Christmas spirit we will give you a bottle of Mulled Wine or Bubbly to enjoy during your stay – please state which you would prefer when making your reservation.